Non Government Job
Padma Bank Limited Job Circular January 2022
পদ্মা ব্যাংক লিমিটেড চাকরির বিজ্ঞপ্তি জানুয়ারী 2022
Padma Bank Limited Job Circular January 2022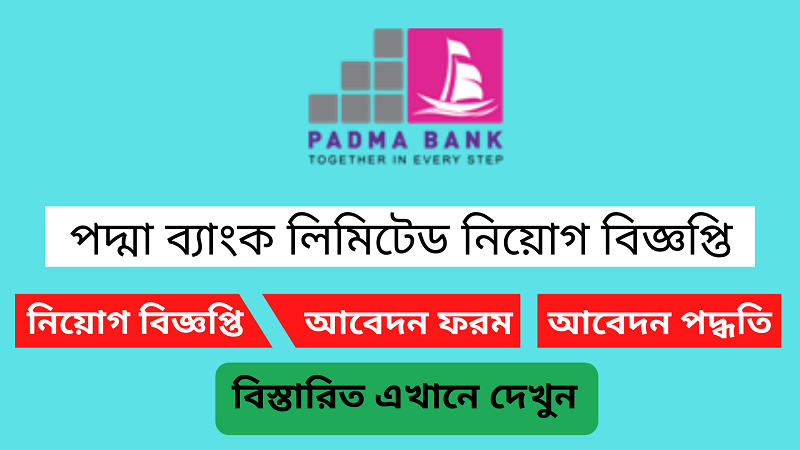 Padma Bank Recruitment Circular 2022 has been published by the authorities. This is good news for those of you who are looking for Padma Bank recruitment notice. Authorities have today published a new recruitment notice on their official website www.padmabankbd.com. Those of you who are interested to work in Padma Bank can apply in this recruitment notice. Padma Bank publishes job circulars for recruitment of manpower in different categories at different times. Authorities have again issued a new job circular. I publish all the job news in Bangladesh on our website and discuss the job news in detail. In this article we have discussed in detail about Padma Bank recruitment notification. Please read the official notice below for more details on recruitment notice.
Padma Bank Limited Recruitment Circular 2022
Are you interested in working in Padma Bank? If you are interested, apply as soon as possible as per the instructions given by the authorities. To apply, you must have certain qualifications required by the authorities. At present, Padma Bank is one of the other bank jobs. You can build a better future for yourself by doing this job. If you are a qualified and interested candidate to apply in this recruitment notice, apply soon. Below are all the details including what qualifications you need to apply and how to apply, age of application and start date of application, last date of application along with official notice.
Briefly view the recruitment notice of Padma Bank Limited
Official Notice of Padma Bank Limited Recruitment Circular